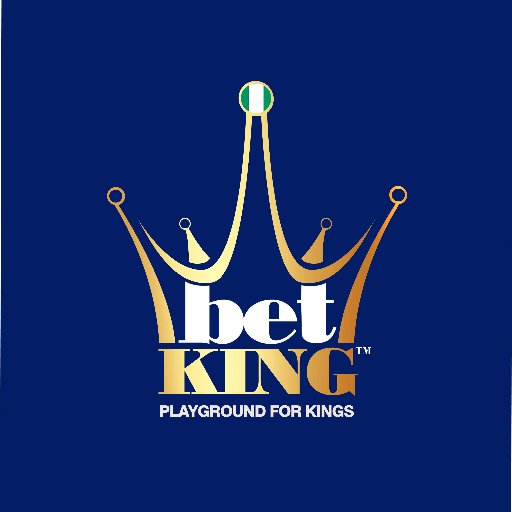 Betking.com: Registration, Login, Payout, Deposit, Bonus and other Exciting Offers
5 years ago / Categories: Updates
The fastest growing sports betting company in Nigeria, BetKing has pulled some heavy weights since their launch in February 2018. With King of Nigeria football, JayJayOkocha as the royal brand ambassador, heavy presence online and a rapidly growing agent network offline, we see BetKing as a sports betting company that is going to make major history in the industry.
So if you want to get in on the action on the Playground for Kings, the steps are quite simple.
The Easiest Set up in the World
1. Visit www.betking.com: You can go to the site on your mobile or desktop device. If you like, you can use the data saving version via mlite.betking.com
2. Click on the "Register Now" icon: You can't miss it. It just calls you to click to join. On the desktop you can find this on the top-right corner of the page while on mobile you can find it on the top-left side of the page.
3. Enter your details& Submit: This can't get easier. Just make sure that your information is correct, your password is in line with the criteria and your email address matches.
Things to Note:
· BetKing discourages underage betting and so you must be of legal age to register.
· If you have incorrect information, you will not be able to complete your registration
And that is it. Literally A-B-C.
To log into your BetKing account is just as simple.
· Visit beking.com
· Click on Login on your mobile device or just enter your user name and password if you are on desktop.
How to Deposit on BetKing
BetKing is Nigeria's fastest growing sports betting company in Nigeria and they can attribute the rapid growth to their competitive odds, service delivery that suits royalty and their products – both for sports and virtual. In addition to that, BetKing provides a wide variety of methods for customers to make their deposits.
Some of the payment options available on betking.com include;
· Interswitch WebPay
· QuickTeller Web
· Paydirect Bank Branch
· GT ONLINE BANK TRANSFER
· GTPay
· Banks Instant Deposit (Parents are UBA, Xpath, Skye, GTCollections)
· eMailMoni
· Zenith Bank Mobile Transfer
· QuickTeller ATM Deposit
You can find more information on these deposit methods here (https://betking.com/help/general-help/payments/deposits/). The deposits are usually instant.
To fund your BetKing account, simply follow the steps below:
· Login to your BetKing account using your user name and password
· Click on "Deposit"
· Select your preferred method of deposit
· Make sure you enter your user ID so that your deposit is instantly credited to your wallet
Note: If you are on your moble device, you can find the "Deposit" icon by clicking on the tab on the left side of the page >Quick links >>Deposit. See screen shots below;
BetKing 100% Welcome Bonus: How it Works
BetKing recently launched a double deposit bonus scheme for first time depositors. This means that if you deposit N1000 into your BetKing account for the first time, you will get an additional N1000. That is N2000 in your bonus credit account. This 100% welcome bonus is up to N100,000.
How does the deposit bonus work?
· User makes first deposit into BetKing account.
· Clicks on "Account" to access account Menu
· Clicks on "Bonus" to view the option to activate the welcome bonus
· User opts for the bonus program by clicking the "Activate" bonus button.
· Once activated, the customer gets double the amount of his deposit on his balance. This means if he had N1000, he will automatically have a balance of N2,000 in bonus credits.
The bonus is up to N100,000, so if he deposits N200,000, he will get an extra N100,000 bonus credit.
Notes:
· This feature is available for desktop but will be live on mobile from June 15, 2018
· A 100% bonus scheme will also be launched for non-first time depositors within 2 weeks.
To read more about the terms and conditions and also how it works, click here (https://bit.ly/2l6YcX5)
To join BetKing and claim your 100% welcome bonus, simply click here (https://bit.ly/2yb34Us)
BetKing Cash-Out Feature(Online and Offline)
Cash-out simply means that a player can cashout his winnings on a ticket even when some games are still running. It is available in BetKing Shops and online.
How does the Cash Out Work?
BetKing cash out works both online and offline in BetKing shops and the process is straight forward.
Online
· Log into betking.com
· Enter coupon code on "coupon Check" to view cash-out value if available OR simply click on "My Bets" or use "Bet Search" to find the ticket and view the cash-out value.
· Click on "Proceed" to cash out
Offline
· Player can check his coupon slip on betking.com without logging in using "Coupon Check"
· The user will be able to see what the cash-out value is.
· Again, he can also give his coupon ID to the Cashier in a BetKing shop to confirm on his behalf.
· Cashier can confirm using "Coupon Check" or "Bet List"
· After confirming the Cash-Out value, cashier clicks "Proceed" to cash out on behalf of the player.
Things to Note
· Cash Out functionality is not available between 11:00pm – 07:00am
· Cash Outs requests have a time delay in accepting. During this delay any price changes, suspension of markets, and any other system errors that are detected, may cause the cash out to be rejected.
· On successful Cash Out request, the bet is settled and credited immediately. The actual final result of the original bet will have no impact on the Cash Out amount.
· You can read more on the terms and conditions (https://betking.com/help/general-help/terms-and-conditions/cashout/)
To join BetKing.com and enjoy the new features and many more bonuses, click here (https://bit.ly/2l6YcX5)
If you need help, you can reach BetKing support every day of the week from 8am – 10pm.
Phone: - 01-2777247
Email: cs@betking.com
Live Chat: Available on desktop and mobile via the "LIVE CHAT" feature.